Book your Court Notice Ads with Navbharat Times Instantly Online
Innovation Option
ADVERTISING INNOVATIONS
---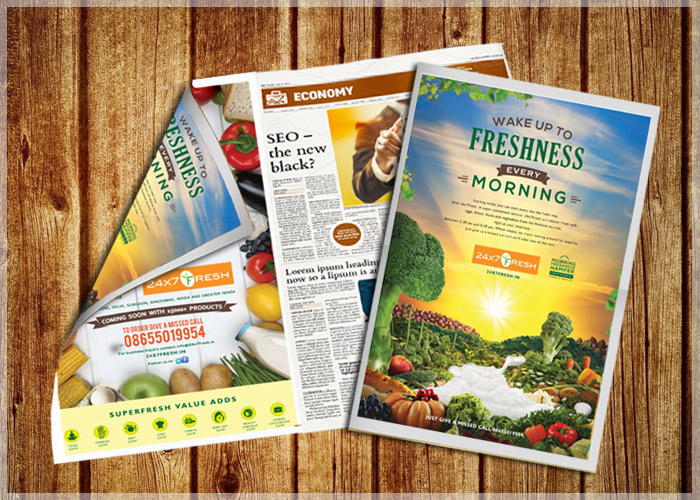 Jacket Full Page Ad
33cm x 52cm
These display ads are placed on the Front Page of the newspaper on both the sides. They are available in the dimensions of 33 cm X 48cm
Half jackets Ad
16.5cm x 52cm
These display ads appear on half of the front page in a newspaper. Half-Jacket ads are available in 16.5 cm X 52 cm dimensions.
Book Mark Ad
3cm x 52cm
Bookmark ads peek out of the newspapers just like a normal bookmark marking the page where your ad has appeared. You can choose to book a full/half-page ad in this case.
Pointers Ad
4cm x 5 cm
Pointer ad appears on the left-most column of the main page. This small ad appears in 4 cm X 5 cm size.
SkyBus Ad
33cm X 5cm
These ads materialize under the masthead of the newspaper in the main page and are 33 cm in length and 5cm in width
Advertorial Ad
Any Size
Publish an article about your product / service - to be placed alongside regular editorial content. You get to choose your headline, text & visuals.
Why advertise in Court Notice ?
WHY ADVERTISE IN
Navbharat Times Court Notice

?
---
A court notice is a notice which intends to inform the general public about a judicial action taken or to be taken against an individual or organisation, as well as to keep the public informed of any ongoing legal proceedings. These notices may be about court openings, ongoing proceedings or any other subject matter related to the court that must be announced publicly.

Court notices are a legal formality and therefore must be published as a display advertisement in Navbharat Times newspaper. Publishing court notice display ads in Navbharat Times newspapers are effective for the following reasons:
Fulfilment of Legal Requirements

Publishing a court notice advertisement in newspapers is a fulfilment of a legal requirement.

Making Announcements

A court notice advertisement serves as a public announcement of an intention, decision or declaration.

Dissemination of Information

Court notice advertisements, by their very nature, provide information to the public. These advertisements keep the public informed of judicial decisions as well as legal ongoings.

Targeting a Specific Audience

Court notice advertisements in Navbharat Times newspapers are often meant to address a very small and specific audience.

Wide Reach of Newspapers

In India, a large number of people across cities and villages read newspapers. Newspapers are read by people from all walks of life.
releaseMyAd is India's largest online self-service advertisement booking platform enabling people to book their court notice display ads in Navbharat Times.