Book your Tenders Ads with Navbharat Times Instantly Online
Innovation Option
ADVERTISING INNOVATIONS
---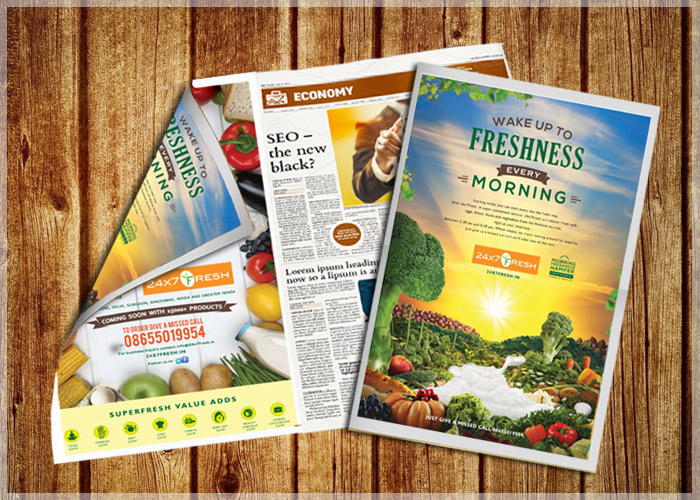 Jacket Full Page Ad
33cm x 52cm
These display ads are placed on the Front Page of the newspaper on both the sides. They are available in the dimensions of 33 cm X 48cm
Half jackets Ad
16.5cm x 52cm
These display ads appear on half of the front page in a newspaper. Half-Jacket ads are available in 16.5 cm X 52 cm dimensions.
Book Mark Ad
3cm x 52cm
Bookmark ads peek out of the newspapers just like a normal bookmark marking the page where your ad has appeared. You can choose to book a full/half-page ad in this case.
Pointers Ad
4cm x 5 cm
Pointer ad appears on the left-most column of the main page. This small ad appears in 4 cm X 5 cm size.
SkyBus Ad
33cm X 5cm
These ads materialize under the masthead of the newspaper in the main page and are 33 cm in length and 5cm in width
Advertorial Ad
Any Size
Publish an article about your product / service - to be placed alongside regular editorial content. You get to choose your headline, text & visuals.
Why advertise in Tenders ?
WHY ADVERTISE IN
Navbharat Times Tenders

?
---
Government institutions are constantly undergoing developmental changes, about which the citizens are informed through tender ads published in Navbharat Times newspapers. Additionally, courts and housing societies intending to convey important legal information could also release such ads. A tender is, in essence, an official letter that organisations must prepare and send for procuring goods or materials, or for the undertaking of the business project. An organisation that wants to place an order or take on a project must fill in the tender. Tender ads looking to grab immediate attention are often published in display format. Navbharat Times is the right print medium to update people about the same because:
The benefits of publishing tenders ads in Navbharat Times newspapers are many. These include the following:
Provides Information

Tenders ads provide information about a business proposal, an upcoming project, or a requirement of materials.

Invites Bids

As tenders ads are circulated in newspapers, they help to invite bids for an upcoming project or business proposal.

Wide Reach

Newspapers are widely read across the length and breadth of India and are read by people from all walks of life.
Tender Display ads in Navbharat Times are published as per your specifications – size (full page, quarter page), page (front page, back page) or other innovative options (jacket, skybus, etc.). Creative display ads, for example, the one in the front page would attract maximum attention.
releaseMyAd is India's largest online self-service advertisement booking platform enabling people to book their tenders ads in Navbharat Times newspaper. Combining years of media buying experience, historic ad pricing data and a pan-India network, releaseMyAd guarantees you the lowest quotes for your ad requirements.